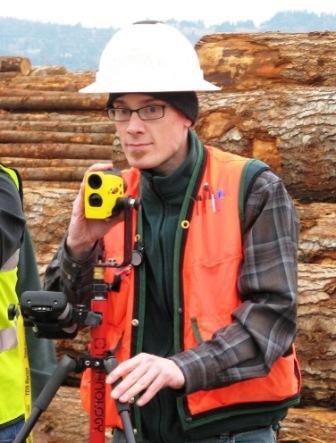 ACI forester Jason Martin with the TruPulse 360 hardware configuration.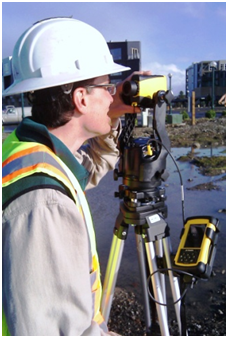 ACI forester Jason Martin with the TruAngle hardware configuration.

Stockpile Volume Measurement Equipment
These equipment solutions are suitable for determining the volume of wood chips, aggregate, hog fuel, chunk, crushed rock, or any other type of stockpile.
---
Stockpile Volume 360B Solution $4,550.00*
This cost effective option is lightweight and portable. Bluetooth on both the TruPulse and the Recon eliminates the need for a communications cable that makes this configuration easy to manage.
Package Contents:
Recon™ 400X Pocket PC with Bluetooth
MapSmart™ Mapping and Volume Calculation Software
TruPulse™ 360B Laser Rangefinder w/Bluetooth
Range Pole and Bipod
8 Cones with Reflective Tape
Hardware Package for Pole Mounting the Recon™ 400X and the TruPulse™ 360B
*PRICES SUBJECT TO CHANGE
&nbspPLEASE CALL FOR CURRENT PRICING
---
Stockpile Volume TruAngle Solution $4,485.00*
The TruAngle Solution is the answer for measuring stockpiles in and around heavy equipment or large metal structures.
The TruAngle is made with a strong fiberglass-filled polycarbonate. It also has on optical rotary encoder (+/-0.05 deg accuracy when tripod mounted), runs on two AA batteries, and has a built-in friction lock mechanism.
The TruAngle Solution comes with a Ruggedized Pocket PC, software (pocket pc and desktop), a laser rangefinder, a tripod, reflective cones, and all the connecting cables and mounts.
Package Contents:
Recon™ 400X Pocket PC (No Bluetooth)
MapSmart™ Mapping and Volume Calculation Software
TruPulse™ 200 Laser Rangefinder
TruAngle
Tripod
8 Cones with Reflective Tape
Hardware Kit Which Includes Cables and Mounts
TruAngle User's Manual
*PRICES SUBJECT TO CHANGE
&nbspPLEASE CALL FOR CURRENT PRICING
---
Stockpile Volume Measurement:
Advantages:
Easy to Learn
Easy to Use
Measure Volumes in Minutes to Hours
Calculate the Results immediately
Export Data to a CAD Program
One Person Operation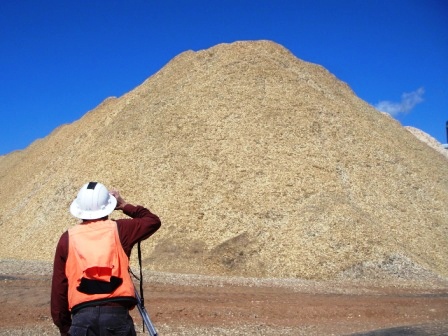 ACI forester Jason Martin measuring a stockpile.


We are unable to ship stockpile equipment to locations outside of the USA