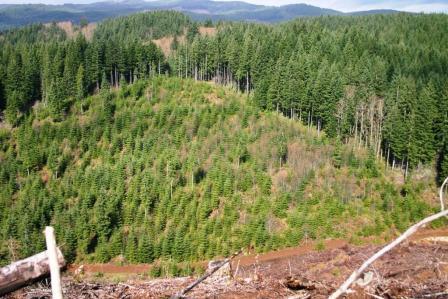 The availability of resources is a common inquiry.
The table of contents from a previous biomass study report is available for review.
To ensure that we maintain project focus, we collaborate with our clients to provide products that are useful to their purpose.
Wood Supply and Biomass Studies
Comprehensive Market Analysis of Wood Supplies and Biomass Available in the Pacific Northwest
Atterbury Consultants has extensive experience working with timber companies and energy engineering consultants to provide forest resource information and pertinent market data for wood supply projects and biomass studies throughout the Pacific Northwest.

One step in value creation is to identify the resource and determine its location. Our GIS mapping and geographical data analysis capabilities combined with our existing database enable us to do just that. We can also gather additional data from various sources if dictated by project needs. We excel at using modern software and data systems networks to collate all available data.

Additional data used in the wood supply and biomass studies comes from a variety of sources including the USDA Forest Service PNW Forest Inventory and Analysis Program (FIA) and from several large industrial timberland owners.

Reports logically lay out the inventory data that is used to form the basis for comparison:
acres and volumes by species
acres and volumes by 10 year age classes
acres and volumes by county
and so on...
Historical harvest data by county and owner class is monitored and compiled by the Oregon Department of Forestry. Several years of data are available for review, providing an historical perspective on timber harvest. This historical data is used to calibrate our process of updating (growing and depleting) older inventory data to the present.
Mills that consume logs are located and identified within our GIS database. These mills include sawmills, pulp mills, and plywood and veneer plants. Other mill types are considered secondary consumers, utilizing materials from the primary wood processing mills. Annual log consumption is calculated for each mill, and log consumption is totaled for the supply area.
Potential Studies
Wood Supply Studies
Wood Supply and Demand
Harvest Level Analysis
Environmental Impact
Environmental Analysis
Environmentally Sensitive Areas
Biomass Study
Biomass - Hog Fuel
Market Forces
Log Prices
Mill Activity
Market Trends
Riparian Zones
Protected Areas
Chip/ Slash/ Hog Fuel Market
Contact us for additional information concerning the production of a wood supply or biomass study for any area in Oregon, Washington, Idaho, or Northern California.